Melbourne High School
Class Of '73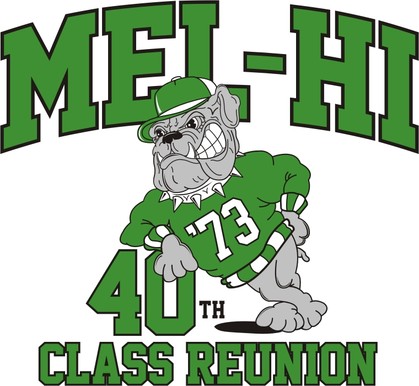 Welcome!
This is the official web site of
Melbourne High School, Class of 1973!
Melbourne, Florida
Contact us: info@melhi73.com
This is a private & PERMANENT (YES! We will keep it going!) site for all Mel-Hi students who graduated in 1973, or not quite, who would've but perhaps finished at another school, or took the GED, or moved away before the end of '73.
FREE, no annoying ads, no spam!
You are ALL welcome here!
The 40th Class Reunion
is now in the history books, and what an epic party it was!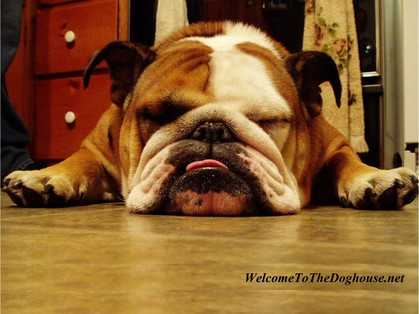 October 11-13, 2013

40 REASONS YOU SHOULD HAVE GONE TO THE REUNION
1. Life is short.
2. Because you still can. 61 of us can't. :-(
3. Each day and milestone should be celebrated
4. Because you're never too cool for your high school friends
5. Your family is tired of hearing your stories & you want to relive them with someone who actually cares
6. Ummmm...who else is gonna fill in the blanks to your slipping memory? Thank goodness for name tags!
7. Because you still think you have a crush on...
8. If you don't show up, we'll assume you still have big/long hair...or no hair. But no one really cares about hair. They want to see YOU!
9. You can share a drink with your friends without sneaking into the bar.
10. If we get a good turnout, we're going to take a photo in the shape of 73!
11. You know you really want to (It might be fun!) (It WILL be fun!)
12. Hey, who cares if you don't fit into your old hip huggers? Ya gotta stay huggable. Your friends just want to see YOU! And hug you!
13. NETWORK, NETWORK, NETWORK! It's a small world and you'd be surprised at how many wonderful "coincidences" life really holds!
14. Because you don't want to have regrets when you hear the reports.
15. Enjoy an evening out without the Grandkids.
16. You've always wondered whatever happened to...
17. Show off your pictures (family, kids, grandkids, pets, car, vacation, etc.!)
18. Renew old friendships. There's really nothing like an "old" old friend!
19. Get the latest gossip, as well as it can be remembered.
20. Because if you don't show up, you might be the subject of that gossip (if anyone can remember)
21. See and be seen. We may not remember but it's fun to people watch.
22. See if that old crush is still what you thought they were or as you remembered.
23. Because you're curious and HAVE to know what everyone's been doing the last 40 years.
24. You LOVE reunions! You'll love this one!
25. Did we mention it was going to be a LOT of fun?
26. You have nothing better to do. Sitting or napping on the couch doesn't count.
27. Because you want to go where everyone knows your name (they just don't always remember)
28. Talk about the Good Old Days, when we were young, carefree, and life seemed so simple.
29. You'll laugh, cry & reminisce with some of your oldest friends.
30. We're going to play music that you remember, REAL music! Music you can dance to!
31. Even if you didn't like school, don't fret about it. You'll most likely find something to laugh about now, after all these years.
32. Because you know you REALLY want to!
33. DOOR PRIZES!
34. It gives you a chance to humor those who have tried to plan this thing...deluded die-hards that have hope that somewhere, somehow, it is going to make a difference.
35. Because some of us want an excuse to go back "HOME"... if only for a weekend.
36. Because we REALLY want to see you!
37. Who knows when there may be another event like this one?
38. PHOTO BOOTH!!!
39. We've actually grown up... grown into some pretty groovy, kind, caring people.
40. Finally, studies have shown that those who were initially hesitant about attending their reunion discover it was THE EVENT that they wouldn't have missed.
As of October 21, 2013 we are
310 Members Strong!
Newest Members:
Sandy Strickland Bullock
Janet Owens (Archer)
Greg Laster
James Bruce
Carol Price (Surface)
Teresa Blizman (Fitzsimmons)
Tim Wilson
Willice Daniels
Toby (Brian) Barber
Questions? Write us at: info@melhi73.com
First time here?
Click HERE for Frequently Asked Questions (FAQ's)
Please, after you have set up your page, please click on "Missing Classmates" in the left menu. If you know anyone's email address, click on their name and invite them to our site. The more classmates we have, the better!
IMPORTANT NOTICE: All cliques have been officially disbanded and we have been assimilated into one GREAT class!
MELBOURNE WEATHER
Is your name missing?
If you were a member of the Mel-Hi Class of '73 and your name is NOT listed on the Classmate Profiles, please send an email with your pertinent information to the address below.
Wish you could hang out with the Class of '73?
We don't blame you. If you were friends with people in the Class of '73 and want to hang out with the cool members on this site, ask a class sponsor to ask on your behalf that your name be added. Or just write us and plead your case. You will then (probably) be admitted as a Guest Member. Guest members have the same privileges as class members except they are categorized separately in In Memory, Classmate Profiles, etc.
Contact us: info@melhi73.com
You will find a very active community of fellow '73 grads on Facebook.
Click here:

Once there, in the right upper area, click the "Ask to Join Group" button.
REFER A FRIEND PROGRAM
I have added a link at the bottom of the right margin that is automatically configured to use as a "Refer a Friend" program. Not only is the Class Creator site used for high school classes, but for families and any group that may benefit. If we refer someone to the site and they sign up for Class Creator, a $50 check will be sent to our class!! This is a great way to earn a little extra money and try to keep our costs down for reunions. If you know anyone that could use the service please pass along the information. To receive credit they must use the link below. If they need assistance please use the "Contact Us" button.
ANNOUNCEMENTS
•

hey reunion committee members (you know who you are) - GREAT JOB with everything. It going off really really well - and I suspect a fun time is being had y all. THANKS for all your work!

•

I just wanted to say thanks to all of the folks that worked to organize and host this reunion.

I think we all had a great time and your efforts were definitely appreciated.

Allen

•

Everyone-

I registered our reunion information on Classmates.com to catch anyone who did not know about this site and to let them know to sign up here. If you get an email from me from Classmates, it is not a hoax, spam or a virus. When a reunion event is set up on Classmates, it sends out an email to everyone it has on its list so you may get a message because of that.

Thanks!

Barbara Hopp Linton

•

My Senior yearbook got flooded. If anyone has an extra or can get ahold of any extra, I would love to have it.

Thank you,

Debbie Cross
UA-34515402-1