What's New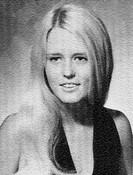 Daryl will be Greatly missed by his family, friends and classmates!! It was great laughing and talking with him at the class 40th year reunion. He was a nice guy and always gave you a compliment that made you smile. I am thankful for Facebook because occasionally we would say Hi and make a comment on post. Goodbye, for now.
Daryl was one of the good guys. Prayers for his family and friends.
Posted on: Apr 15, 2022 at 10:58 AM
Have a great birthday.
Happy Birthday Tim. Hope you have a great day. May it be filled with lots of laughter, blessings and well wishes from friends and family.
HAPPY Birthday- Dang Your Looking So Young I see Your Still wearing Diapers/ Your DOING GREAT OLE BUDDY
UA-34515402-1