What's New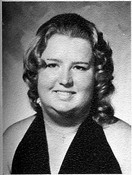 HAPPY (maybe little late) BEAUTIFUL BIRTHDAY
Happy B/Day From All Alumni!See U @Reunion.
I was saddened to hear of Abron's illness and then his passing. I am so glad I got to see him at our 40th year class reunion. Those we lose live on in our hearts and minds. May your good memories and love remain and live on with your family and friends.
R.I.P.
My last name is now Dantonio, not Nutter.
Hello Darrell, How are you? I can't believe how many years it's been since I've seen you. During the 40th class reunion Herman Batten and I were talking about all the GREAT football parties on the beach. We had so much FUN.

I hope to see you one day soon.

Take care,
Lucinda
Posted on: Jul 15, 2017 at 9:33 PM

Hope Your B/Day Is Great&You Are Still Sharing Your Gift Of Song With All In Melbourne.

UA-34515402-1